Oh God, Where Are You?
Michael Resman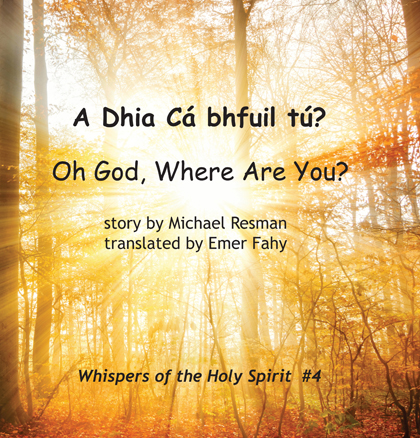 A Dhia Cá bhfuil tú: Oh God, Where Are You? is the fourth book in the Whispers of the Holy Spirit series of children's books by Michael Resman published by Producciones de la Hamaca, Caye Caulker, BELIZE - 36 pages (2018). It was translated into Gaelic by Emer Fahy.
Readers are offered the spiritual comfort that God loves us, always, just as we are. Written in consultation with child therapists, God's comfort is presented for children who have been traumatized. The book is beautifully illustrated by photographs from Ireland.
Available Quakerbooks and Amazon.com.