I Sing Barranco
Harriet Arzu Scarborough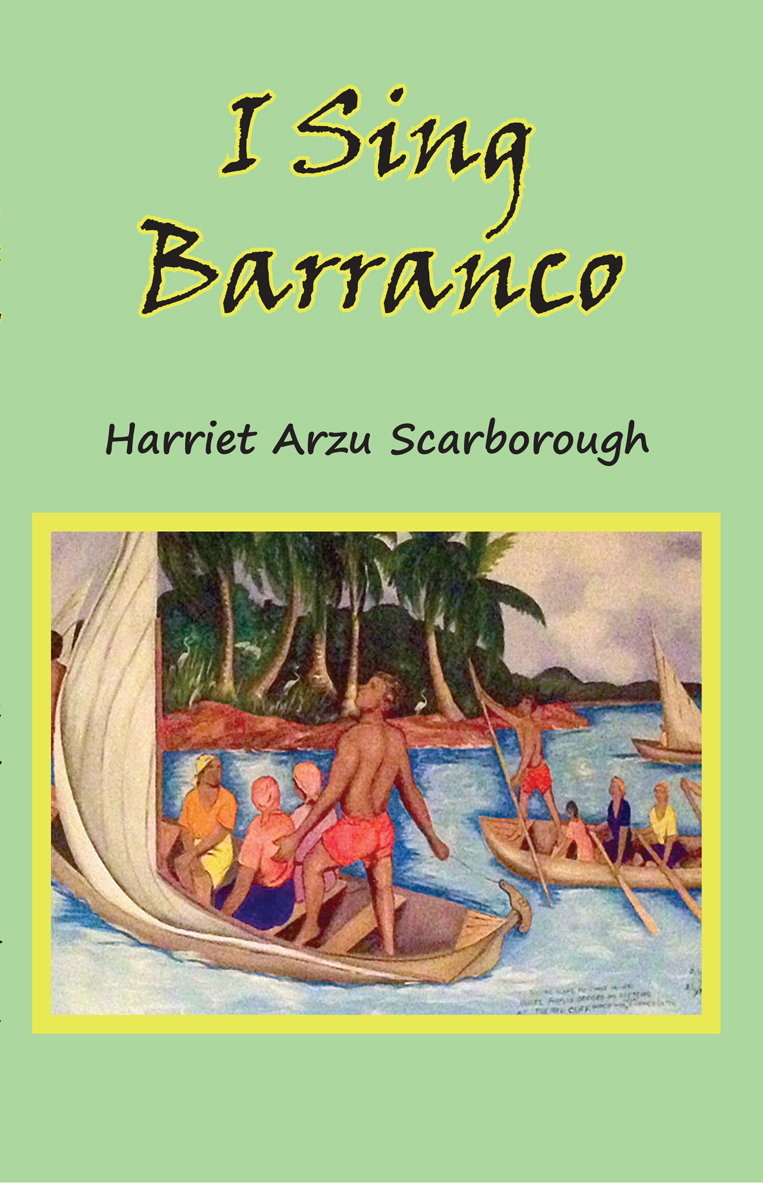 I Sing Barranco was written by Harriet Arzu Scarborough, and published by Producciones de la Hamaca, Caye Caulker, BELIZE - 86 pages (2015)
Available from Amazon.com and Amazon.co.uk
From the Foreword by E. Roy Cayetano:
I Sing Barranco is a moving tribute that captures the specialness of Barranco, which has an awesome tradition of music and poetry. Schoolmasters of old, like Simeon Sampson Sr. and S.B. Daniels, nurtured a love of music that was sustained by Candido Harold (CH) Arzu and Victor Nicholas, and continues to the present. CH Arzu's poetic tribute to the village is well known (p. xvi).
In 1997 Victor Nicholas published An Anthology of Poems from Vinland Barranco. Andy Palacio, without doubt the most famous Baranguna of Wátina fame, was a poet as well as a musician. I, too, have dabbled in poetry, as has my son, Isani, who considers himself a proud Baranguna, and is a far greater poet and musician than he gives himself credit for. Then there is Len Cayetano, who recently launched Ibagari – Portraits of Garifuna Lifecycle in Song, a musical work in four movements.

I think that this anthology, I Sing Barranco, this poetic work of Harriet Arzu Scarborough, is a beautiful symphony that captures the soul and, therefore, the specialness of Barranco in five movements.