Dos Niños: Two Children
Michael Resman, Illustrated by Clyde Kirkpatrick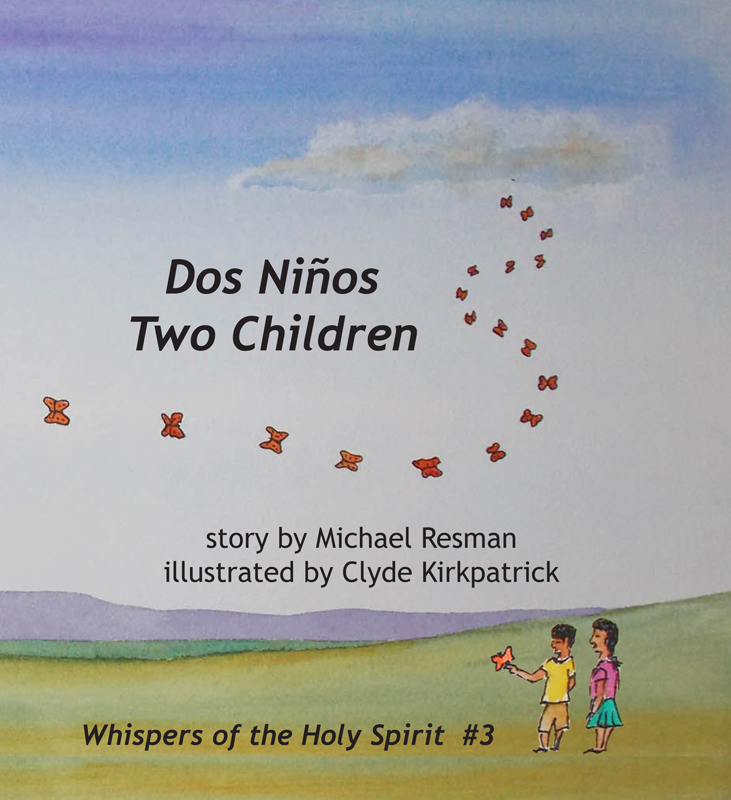 Dos Niños: Two Children is published by Producciones de la Hamaca, Caye Caulker, BELIZE - 40 pages (2016)
Children learn by asking questions. When they ask, "Why are we on this earth?" An answer is hard to find. A woman teaches them to use their souls to see and know, and they learn that we are all called to be angels—agents of God's love.
Written in Spanish and English, this simple text offers an answer to one of the most important questions we all face.
Appropriate for ages 4 and up.
Available Quakerbooks and Amazon.