In the Land Beyond Living
Michael Resman with Art by Soon Jung Han Hwang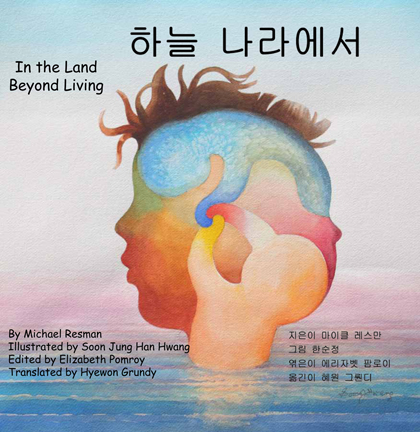 In the Land Beyond the Living was written by Michael Resman and published by Producciones de la Hamaca, Caye Caulker, BELIZE - 36 pages (2013). It is the first book in the Whispers of the Holy Spirit series of children's books. It was translated into Korean and beautifully illustrated by Soonjung Han Hwang.
In the land Beyond Living unborn children are talking to God while still in heaven, discussing why they will be born into difficult circumstances. They are told that those who are born with needs provide opportunities for others to grow in holiness, and that they will be particularly honored and loved. The story is translated into Korean and the dynamic abstract colour illustrations are very moving.
Available Quakerbooks and Amazon.com.